Interested in volunteering?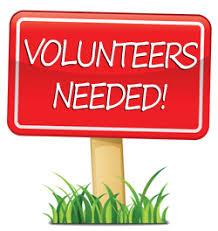 We are pleased that you have decided to participate in the Sacramento Unified School District (SCUSD) Volunteer Program! As parents, grandparents, neighbors and community members you have valuable ideas, talents and time to share with our students and our school. As a volunteer, your deeper engagement directly supports the District's guiding principle:
"Ensuring every student has an equal opportunity to graduate with the greatest number of postsecondary choices from the widest array of options."
It is our belief that our volunteer programs are beneficial to everyone involved. Volunteers help foster stronger school/community relationships by creating a common ownership in the success of our schools, as well as, demonstrating the importance of community service to our students. All SCUSD Volunteer Program requirements are designed with student and adult safety in mind.
The SCUSD Volunteer Program provides support and guidance to schools to help them facilitate their parent and community engagement programs. Currently, volunteers work in a variety of capacities: doing work from home; acting as tutors/mentors; providing assistance in the classroom; participating on business/community partnership advisory boards; assisting in a school's main office or library/media centers and organizing fundraising efforts for school foundations, scholarships, field trips and extra curricular activities.
If you are interested in volunteering, please print this Volunteer Packet and fill it out. Once you've had the principal sign it, you will turn it in to the Serna Center.
Definition of the role of a parent/guardian visitor
Definition of the role of a volunteer
Volunteer Registration Process
Volunteer Registration Form (maintained at site with a copy to Volunteer Office)
Code of Conduct (maintained at site with a copy to Volunteer Office)
Volunteer Fingerprinting and Criminal Background Check Authorization
Volunteer Interest Form (maintained at site)
Volunteer Rules and Regulations – Administrative Regulation (AR 1240) and School Board Policy (BP 1240)
If you have any questions, please contact the District Volunteer Office at (916) 643-7924.