Participation in Yearbook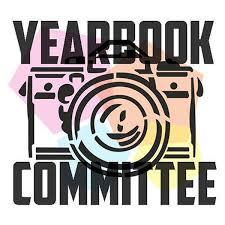 What does yearbook look like at SES?
Yearbook is an afterschool team that meets on Tuesdays from 3:15-4:30 during the school year. As the deadline approaches, more meetings occur. Students take photographs, write articles, and help create a memory book for the other students on campus.
How do I/does my student join yearbook?
It is an application process and new students are admitted at the beginning of each year.
Who can participate in yearbook?
Students submit an application and then go through an interview process. There are a limited number of spaces available so the number of students admitted changes each year. Students who are admitted to yearbook must maintain a 2.0 GPA and attend meetings regularly.
What is the application process?
Students complete a paper application, which includes writing samples and photography samples. Those applications are reviewed by the editorial team and advisors, then ALL students are invited to an interview.
Where can I/my student get an application?
Applications are available at the yearbook booth during orientation and then outside rooms C-03 and C-11 until Friday 9/6.
When are applications due?
Applications are due on Friday 9/6 and interviews will be the week of 9/9.
Who are the advisors?
Ms. Edwards and Ms. Sacks are the yearbook advisors. Ms. Edwards has been the advisor since the beginning of the current yearbook and Ms. Sacks joined the team this year.