Friday Speaker Series 01/31/20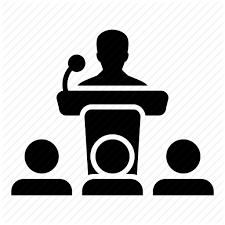 Here at SES we run a Friday Speaker Series that recruits Sacramentans who work in the engineering and science industry sectors to come and speak with our students during both middle and high school lunch.
Our Friday speakers can provide our students with an opportunity to learn about the day-to-day of the speaker's career but also to hear about the journey they took, what motivated them to pursue their chosen career, and what they are most passionate about.
We believe that the Speaker Series accomplishes three goals for our students:
Career Awareness

Knowledge of specific jobs available, Information about the day-to-day reality of those jobs.

Career Pathways

What pathways do folks in Sacramento take to get to their current job? Who or what influenced that pathway?

Practice Professionalism

Interacting in a semi-professional setting, building confidence in question asking.